Welcome! It is with pleasure that I invite you to discover my watercolors. This site is constantly changing, do not hesitate to return regularly. I hope you will enjoy your visit!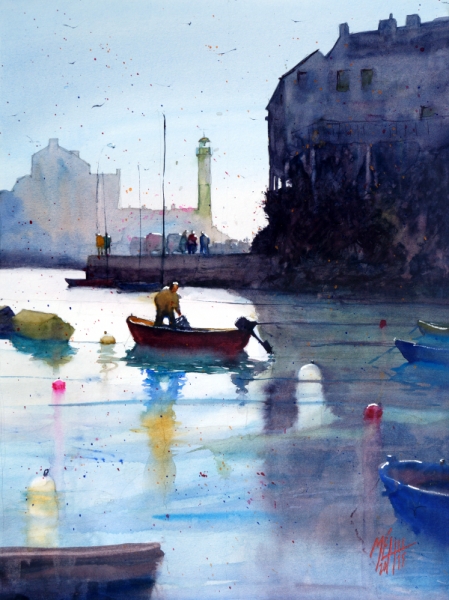 ZOOM
Paysage portuaire à l'aquarelle. Dimensions 29,5x39,5 cm. C'est une vue d'un des quai du port de Doëlan , en Finistère sud, prise depuis l'anse de Ster Vinou, le Ster Vinou étant un ruisseau débouchant dans la ria. Vous trouverez plus d'informations sur Doëlan en cliquant   
ICI
; ces infos datent de quelques années mais la rubrique "Histoire & Patrimoine" est très intéressante.
N° Siret : 33093324300025 N° d' ordre Maison des Artistes : M998389 Copyright André Méhu